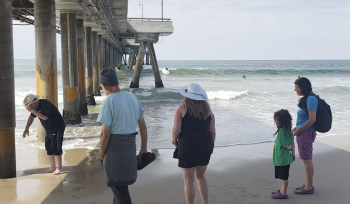 The Venice Oceanarium invites a local marine biologist to tell us all about jellyfish and their relationship with humans in...
Newsletter
Subscribe to our newsletter to receive the latest news and events in the Pacific Palisades and the surrounding areas! test
AB 257 would create a board of 11 appointees to negotiate on behalf of fast food workers in California Last...
Read more
Last-ditch effort to sell Senderos Canyon spread By Dolores Quintana Bel-Air, one of the most exclusive neighborhoods in the United...
Read more