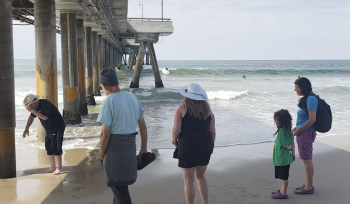 The Venice Oceanarium invites a local marine biologist to tell us all about jellyfish and their relationship with humans in...
Newsletter
Subscribe to our newsletter to receive the latest news and events in the Pacific Palisades and the surrounding areas! test
The Suspect Was Taken Into Custody For Felony Battery, Robbery, and Elder Abuse On Tuesday, Sept. 19, at approximately 3:30...
Read more
Included Is Crispy Gruyère Cheese, "Like a Nutty, Sharp Cracker" By Zach Armstrong The "croque Matthieu", featured on the bar...
Read more