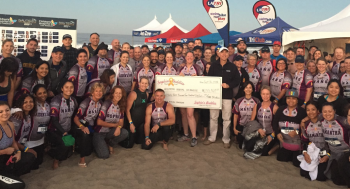 After the loss of her child, Sandra Pearson created Sophia's Buddies in her daughter's memory to help raise funding and...
Newsletter
Subscribe to our newsletter to receive the latest news and events in the Pacific Palisades and the surrounding areas! test
The People Concern "Malibu Match" program is matching donations up to $250,000. Learn how to get involved in this video...
Read more
Construction is underway for a mixed use 50 apartment and retail space building on Lincoln Boulevard in Venice..Video brought to...
Read more