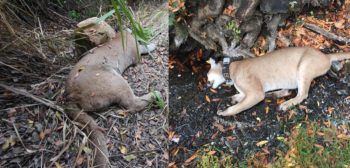 5th large cats to die since July By Keldine Hull National Park Service (NPS) officials confirmed on Tuesday that two...
Newsletter
Subscribe to our newsletter to receive the latest news and events in the Pacific Palisades and the surrounding areas! test
Pacific Palisades crime update Submitted by LAPD Senior Lead Officer Michael Moore Stolen Vehicle 800 Swarthmore, 9/26/20 btwn 4:30 PM...
Read more
Today on Westside Cribz, Kathy Griffin is selling her Bel Air estate, How to increase your home's value, and Local...
Read more