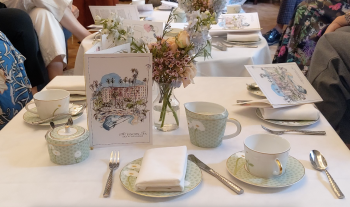 Travel back in time to the 1800s with FIGs afternoon high tea experience every Saturday and Sunday at 3pm, reservations...
Newsletter
Subscribe to our newsletter to receive the latest news and events in the Pacific Palisades and the surrounding areas! test
The Santa Monica Conservancy Submitted an Application to Make it Happen @palisadesnews The Civic could become a historic landmark.#santamonica #fyp...
Read more
The Celebration Will Be Graced With Live Musical Performances Join the festivities on the first night of Chanukah with Palisades...
Read more