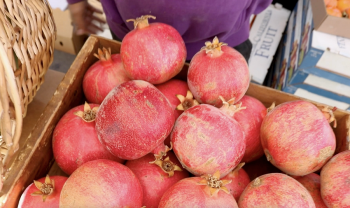 Pomegranates and persimmons for your holiday meals, drinks, and decor..Video sponsored by ICE Santa Monica.
Newsletter
Subscribe to our newsletter to receive the latest news and events in the Pacific Palisades and the surrounding areas! test
AB 257 would create a board of 11 appointees to negotiate on behalf of fast food workers in California Last...
Read more
The Draycott putting on special evening for Valentine's Day  By Dolores Quintana The Draycott Restaurant in Pacific Palisades is offering...
Read more