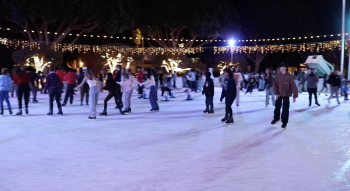 ICE Santa Monica has returned for all day skating and fun for the whole family learn about what's changed after...
Newsletter
Subscribe to our newsletter to receive the latest news and events in the Pacific Palisades and the surrounding areas! test
The Santa Monica Conservancy Submitted an Application to Make it Happen @palisadesnews The Civic could become a historic landmark.#santamonica #fyp...
Read more
With Free photos with Santa and a Giant Christmas Tree, Santa Monica Place is must visit this season! @palisadesnews With...
Read more