Collaborative Effort, 24/7 Operations Ensures Swift Recovery for Key LA Artery
By Dolores Quintana
Thanks to a concerted, round-the-clock effort, Governor Gavin Newsom announced today the anticipated reopening of the Los Angeles 10 Freeway on Tuesday, November 21. Despite ongoing repairs slated to extend over several months, the California Department of Transportation (Caltrans) has deemed it safe to reopen all five lanes of traffic in both directions to both passenger and commercial truck vehicles by next week.
"We're getting Los Angeles' traffic moving in days instead of weeks."
Governor Newsom emphasized the collaborative effort involving federal and local partners, ensuring a 24/7 operation to expedite repairs ahead of the Thanksgiving travel rush. Mayor Karen Bass expressed gratitude for the swift repair initiative, highlighting the united front to eliminate barriers and ensure the freeway's safety upon reopening.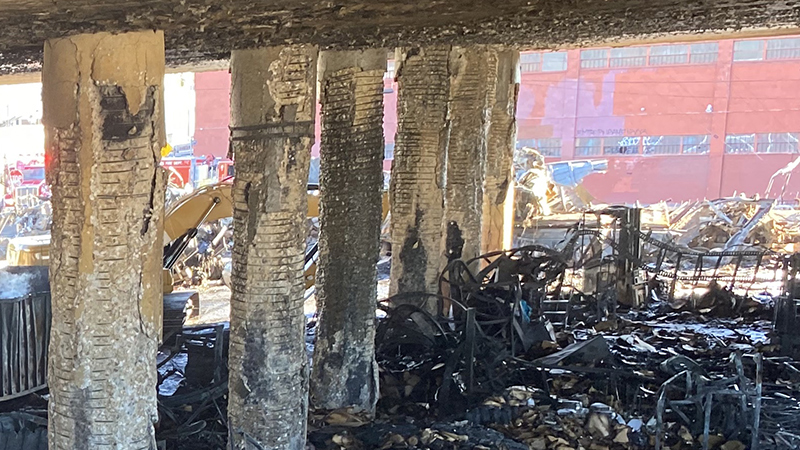 The accelerated timeline was made possible by the continuous efforts of dedicated crews and engineers, favorable structural testing results, streamlined debris removal, and effective coordination among state, local, and federal authorities. While repairs progress in the upcoming months, occasional weekend closures and overnight interruptions, along with intermittent lane closures, are to be expected.
Simultaneously, Governor Newsom has directed Caltrans and CAL FIRE to conduct a comprehensive review of the Airspace and Telecommunications Licensing Program (Airspace) sites throughout the state. This initiative aims to identify potential concerns, assess safety measures, and prevent future incidents akin to the I-10 Freeway fire. High-risk Airspace sites will be prioritized for inspections, with recommendations for programmatic, inspection, enforcement, and statutory changes to enhance safety.
For real-time updates and alternative routes, Californians can visit FixThe10.ca.gov. The I-10 Freeway fire, suspected to be arson, originated on an Airspace site leased by Apex Development, Inc., leading to ongoing investigations by CAL FIRE. Members of the public are encouraged to provide anonymous leads or tips to the CAL FIRE Arson Hotline at 1-800-468-4408 or arsonbomb@fire.ca.gov.
The ongoing repair efforts capitalize on the temporary closure to conduct a comprehensive "swarm" maintenance operation, addressing various infrastructure issues and enhancing the freeway's overall condition. Governor Newsom declared a state of emergency in Los Angeles County last weekend to facilitate cleanup and repair work, securing assistance through the Federal Highway Administration's Emergency Relief Program.